Exile
Life in exile was not very different from life in the camp. They did not have to stay in the camp but still lived near it. Both grandparents had jobs in coal mines.
Officially, grandfather and grandmother have got married in 1953, but before that yet another character had appeared on the scene — my biological grandmother, so to say. According to two conflicting versions, she was doing either ten years for a murder — that comes from a hostile source — or 15 years for embezzlement of government property — a neutral source's version. I must add that in the Soviet Union everything was either personal belongings or government property — no private property or companies. Thus the stiff punishment — one could embezzle only by stealing from the government, the very same one that metered out the prison terms.
I do not know how many years she spent in a camp, but at some point she contracted tetanus, was treated for a long time, and was eventually released from the camp on medical grounds. Before that she managed to get pregnant from my grandfather and gave birth to my mother in 1952. How all this is related to tetanus in terms of the sequence of events — I do not know.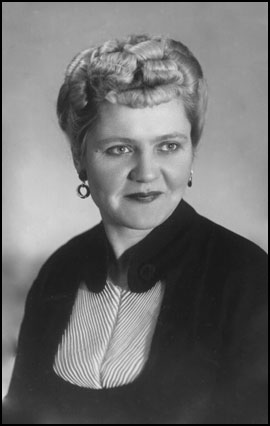 Biological grandmother, born 1923, picture taken on April 2, 1966
She gave up her baby and left alone. My grandmother offered to adopt the baby, and they took her from the orphanage.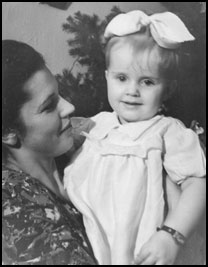 New Year's Eve, 1954, grandmother with my mother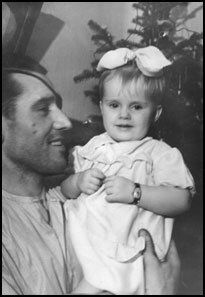 New Year's Eve, 1954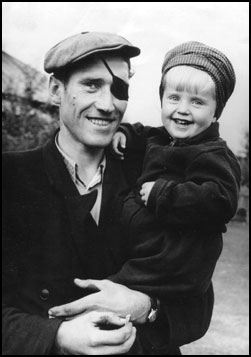 Summer of 1954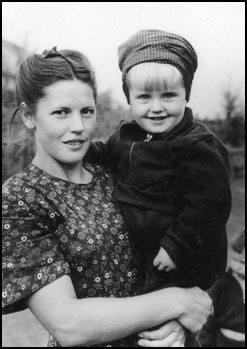 Summer of 1954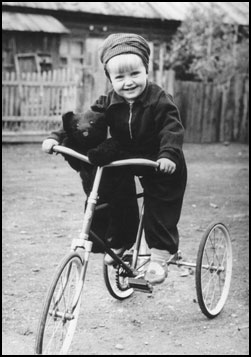 Summer of 1954. I had a bike like that, too. The rear axis could be replaced by one of the rear wheels, making it a two-wheeled bike.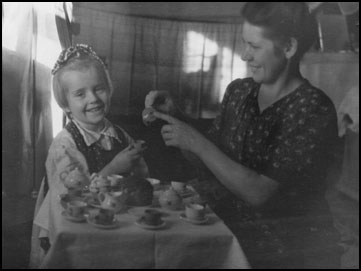 1957, my mother's birthday, she is five
Seven years later, however, my biological grandmother came back and wanted to recover her daughter. She did have a chance to win in court since, I believe, the adoption had not been registered officially, thus it was a case of two biological parents fighting for custody. Yet, for some time she tried to resolve the issue by getting physical custody of the child — to phrase it using lawyer-speak — or, in plain words, intending to get her daughter and knife anyone who would object. So, my grandparents had to hide my mother. Eventually they indeed went to court, but grandfather was friends with the judge, and he won.
But all this ended peacefully. My mother was officially adopted by my grandmother, and when she had grown up, she traveled to visit her biological mother a few times, and I went with her occasionally, too.
next: Freedom
more: Other Things
this page: http://www.zharov.com/kampf/exile.html
copyright: © Sergei Zharov, text, design, code, 2004–2022
feedback: sergei@zharov.com